Rainbow Class enjoying their visit from the farm
If you like Easter eggs you may also like the lovely fancy foil that they are wrapped in.
The children in Rainbow class have designed their own Easter egg wrappers using cotton buds to paint.
We hope you like them as much as we do! More to follow soon :-)
Rainbow class have been learning about farm animals and how food is grown. Below are some examples of their work.
The chicks all have characterful faces :-)
The children in Rainbow class have made wonderful snowman cards as a surprise for their families.
It's never to early to teach children about the dangers of fire and who can help them.
Foundation children have been learning about the emergency services and what they do to help people.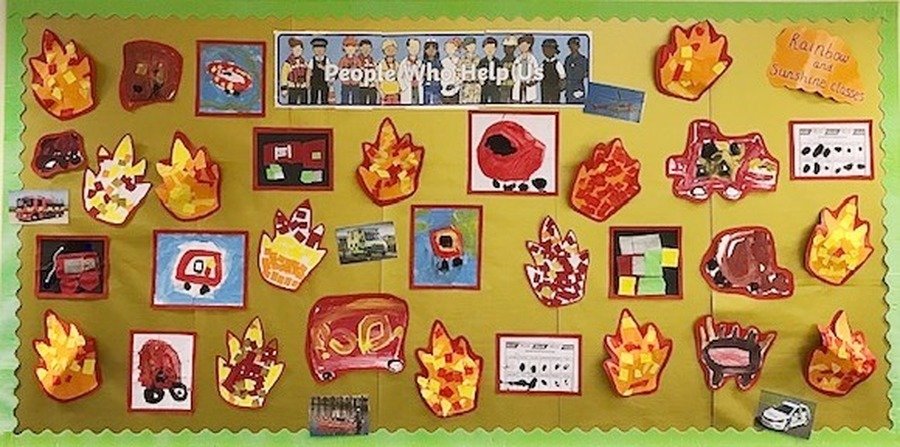 The children in Rainbow Class have been working very hard on their letter formation.
Mrs Church was very proud of their efforts.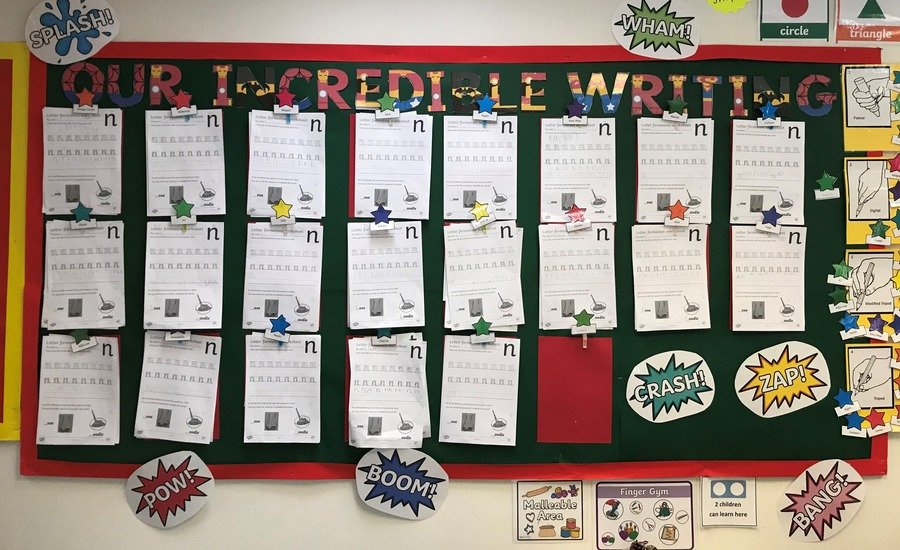 Who Doesn't like the story of Goldilocks and the Three Bears?
Rainbow class have loved doing their characters and cottages.