It's Spring and we all know what happens in Spring - Seeds start to grow!
Sunshine class have planted their own seeds and are making sure that they are watered and have enough sunlight.
Red Nose Day 2021 - Crazy Hair!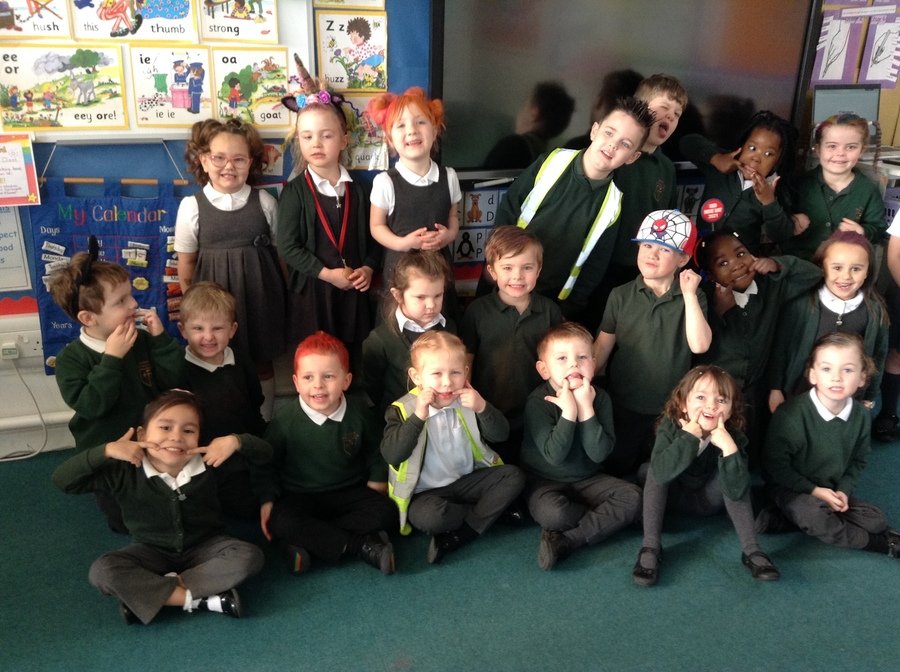 Sunshine class have made these lovely cane Christmas cards for their families.
It's never to early to teach children about the dangers of fire and who can help them.
Foundation children have been learning about the emergency services and what they do to help people.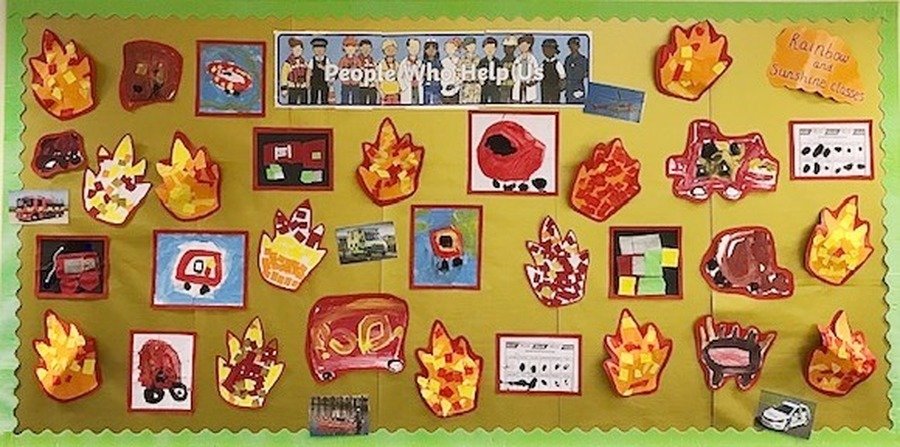 What a fun way to learn our letters in Foundation - the children loved making these mosaic initials
Our new Foundation children have settled well into school life. Take a look at their self portraits below.