Welcome to Gosbecks Primary
School !
School Opening Update - June 1st
Following government guidance and support from Essex LA, we will be opening the school to small groups of children in a staggered manner. We will continue
to provide in-school provision for children of key workers but will now also offer provision for children in Reception, Year 1 and Year 6. We will monitor the safe return for pupils and staff, liaise with relevant agencies for advice and communicate changes to parents/carers when appropriate.
Children in Years 2,3,4 and 5 are still not permitted to attend school.
Children in these year groups and children in other year groups who do not attend school will continue to receive home learning via their class teacher.
Our priority is to keep everyone safe.
It is vital that your children stay safe while online. This is especially important now with children accessing online resources more than ever as part of their home learning. To help you and your children stay safe the Government have produced a document which can be accessed by clicking on this link How to stay safe on line
SCHOOL CLOSURE
Thank you for your support during this particularly challenging time. We really appreciate how parents/carers are keeping their children at home to keep as many people as safe as possible.
Home learning - You will have received lots of information regarding ways to support your children at home and how they can continue to learn in the weeks ahead. We are aware that most of you are not teachers and this could be a challenging time for many families. Please only do what you can, if things get too stressful, stop and do something different. There is no expectation that children continue to learn as they would at school; we are living in very different times. Please stay safe and look after yourself and your loved ones.
-------------------------------------------------------------------------------------------------------------------
Thank you to Oakley for raising £621.00 for our wonderful NHS by drawing pictures for people. It's lovely to see children so young doing so much to help others. Well done Oakley - we are super proud of you!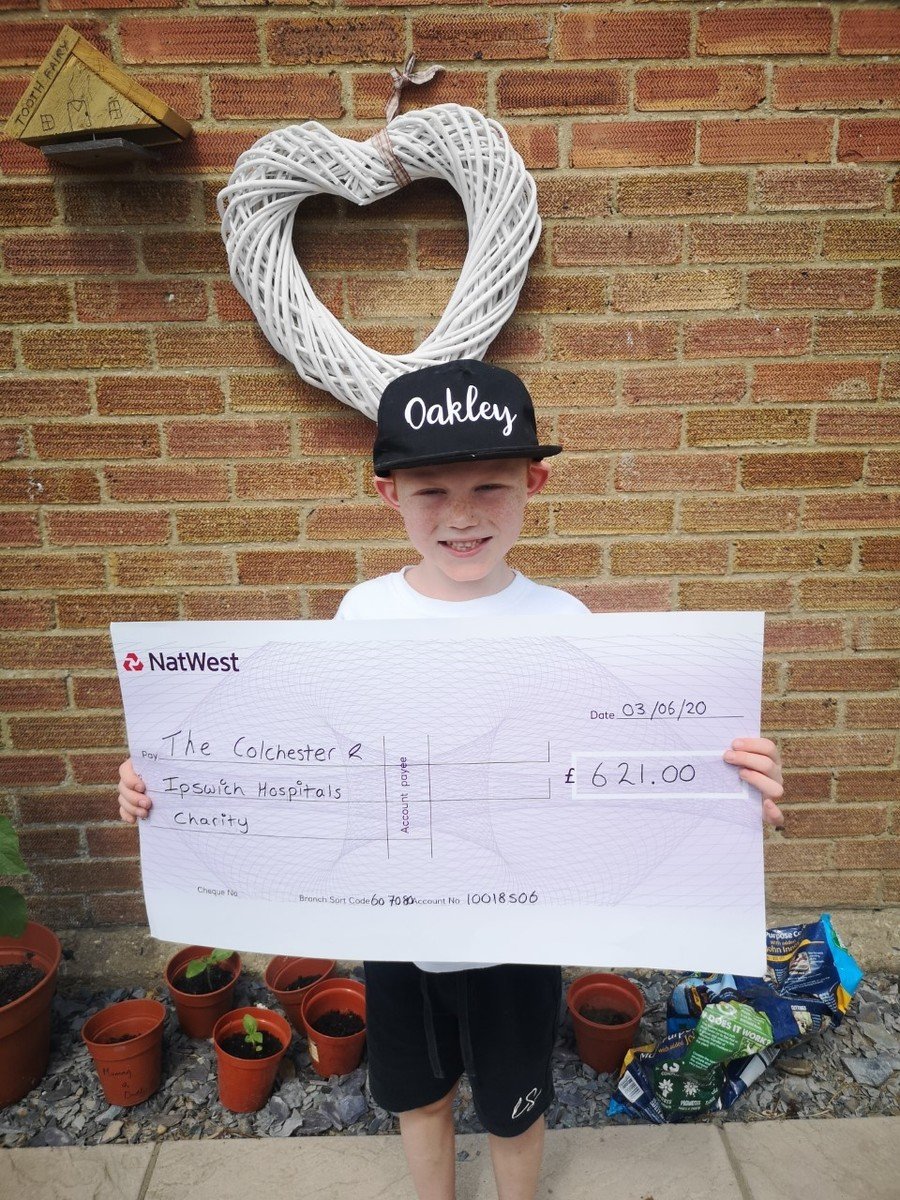 Click on the link below for 5 brain busting activities! Go on, have a go!
PERSONAL BEST CHALLENGES Over the next few weeks we will be posting some challenges. The first one is the 'coin flipping' challenge. Click on this link Coin Flipping to watch the video and see the instructions below, good luck everyone!
Check out my progress with 'coin flipping' after some serious practice! Hope it's going well for you.
Click on this link to see video:
A selection of work that the children have been doing at home as part of their home learning.
Gosbecks Snack Traffic Light system.
We are trying to encourage the children to make good healthy food choices and understand the importance of a balanced diet. We will be displaying these posters in school so please feel free to share with your children at home.
Year 6 Photography Day -the children loved their experience learning about all aspects of capturing a good photo
Vision and Ethos for Our School
At Gosbecks Primary school we work together as a team to enable our children to 'Be the Best they can Be'. Our aim is to give the children the best possible start in life and make their time at school a fun, enjoyable, rich experience. We understand that all of our children are unique individuals and therefore will be treated with respect, tolerance and kindness. These attributes underpin our expectations for all our children so they are prepared as well rounded children when they move onto Secondary school.
Thank you for taking the time to visit our website, if you would like any paper copies of information you have seen, please contact the school office.
D Milligan (Headteacher)