Red Nose Day 2021 - Crazy Hair!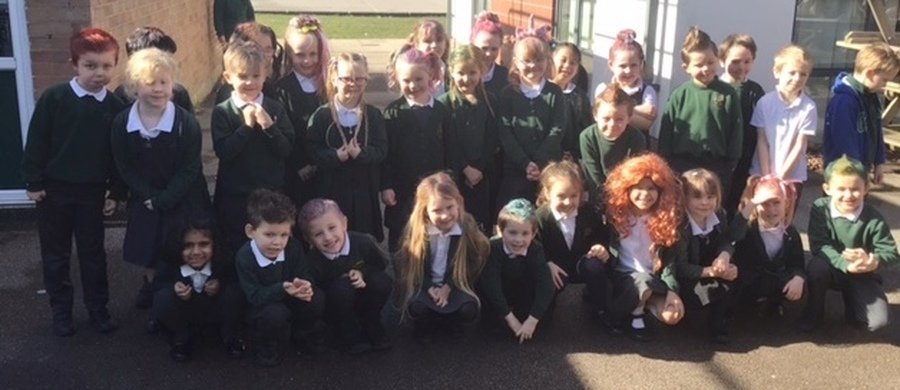 In 1H, the children have made their own worry monster.
Whenever they feel worried or anxious, they can write their worry down and feed it to the monster.
Every class at Gosbecks has a mini allotment box for the children to grow a variety of things.
Below, 1H are preparing their box for planting.
Class 1H are enjoying their topic on Dinosaurs. Take a look at their 'Facts' and 'Fossil Hunters' displays below.
On Thursday 26th November, 1H had the chance to make a Brontosaurus out of clay. They looked at their design from the previous week and as a class discussed its features.
They built each body part first, separately, and made sure they handled the clay carefully.
When piecing its body parts together, they used the techniques of rubbing and smoothing so that the clay would not break.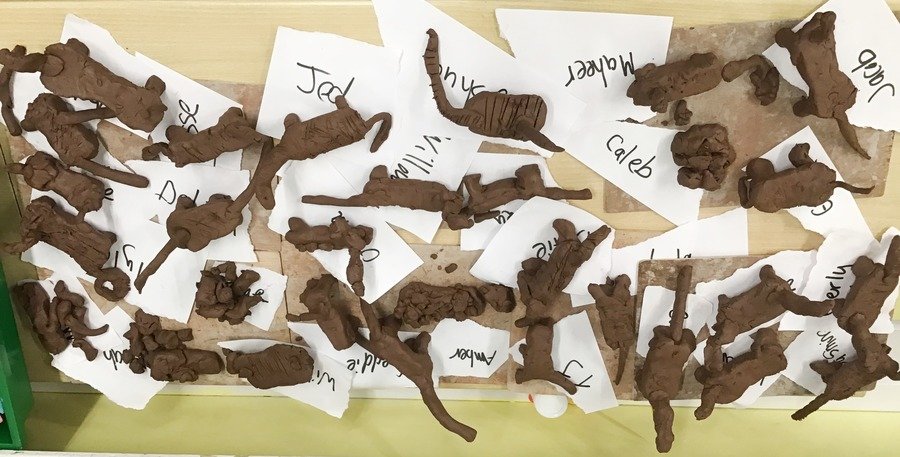 Autumn is a very colourful and interesting time of the year. Class 1H have been using the autumnal leaves to create hedgehog collage pictures.