6C are saying goodbye with their 'Farewell' frames. A little bit of portrait fun!
Year 6 building their own grow stations, planting and nurturing their seeds and paining 'Forget Me Not' stones. They have been a wonderful year 6 group and we certainly will remember their fantastic work ethic and caring personalities.
Years 5 and 6 had an amazing day learning bout the Ancient Egyptians. They dressed up and learned about food, cooking, Gods and a whole host of art techniques to create the amazing work below entitled 'All Things Egyptian'
6C had great fun wrapping themselves in tissue to gain an understanding of what it might be like to be an Egyptian Mummy!
Years 5/6 enjoying a day in the life of a Victorian
And now for the sepia versions!
The children really enjoy dressing up as their favourite characters for World Book Day. A huge thank you to all parents/guardians for the enormous amount of time and effort put in to making the day such fun!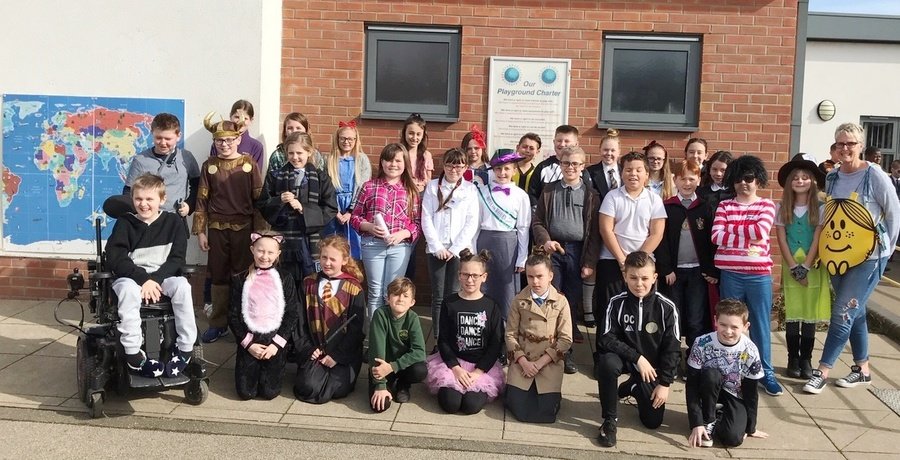 A snapshot of work from 6C for the Spring Term 2019 - more to follow soon
We are extremely proud of our Year 6 children who showed their respect to our fallen from WW1. They did a grand job tidying the War Memorial on Shrub End Road and we were delighted to have received a message of praise from a member of the public who was moved by their efforts.
A selection of our Autumn term work
These moving poems were written by our year 6 children in 6C and 5/6C