2G have been very productive creating fantastic carnival masks, learning about Andy Goldsworthy and having fun learning outside the classroom in our woodland area.
Class 1G dressed in their Pyjamas for Children in Need day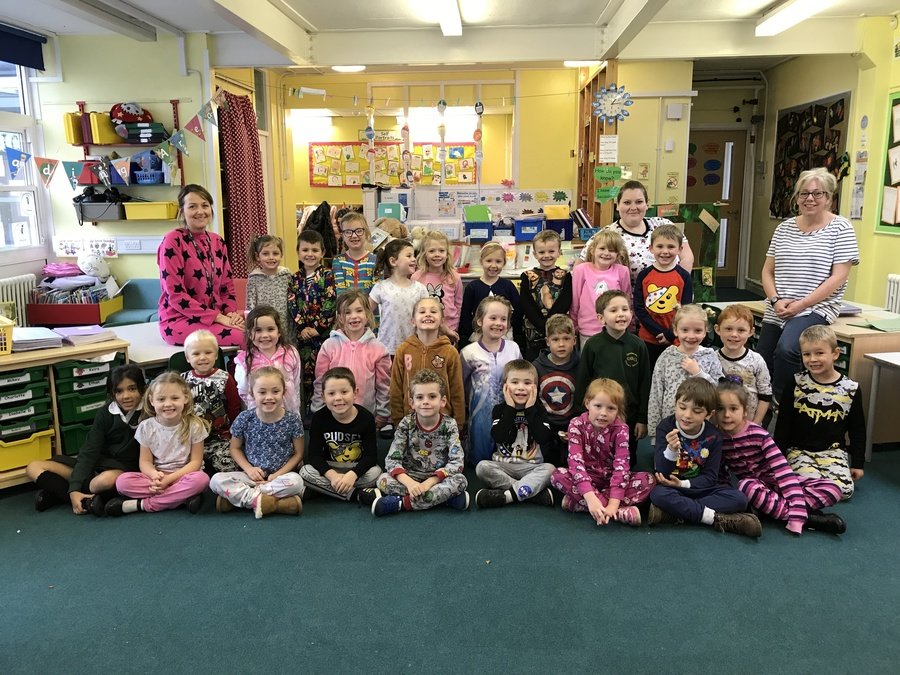 E-Safety
All KS1 children have been learning about e-safety. They have followed the story of Smartie the penguin and learning Smartie's message - 'Before you tap and click, you need to stop and think, and tell someone'. They have all done their very best colouring of Smartie to enter a competition. The winner of each class will be announced next week.